When I first started learning Spanish, I was frustrated with my lack of vocabulary. Watching Netflix shows in Spanish (with Spanish subtitles) can help you associate words and images, and you'll be more likely to remember them in the future. Plus, you're more likely to want to follow along with the story, so you'll pick up a lot along the way. You might need to pause and look up some words every now and then, but it'll be worth it!
The vast majority of shows that are in Spanish on Netflix are about drug cartels and politics, so I wanted to show you some more variety. The majority of these take place in Spain, but some of them take place in Latin America.
Here are my top 10 Netflix shows to watch in Spanish:
Gran Hotel (Grand Hotel) 
Set in the 20th century in Spain, this show is about a young man who comes to the hotel to investigate the disappearance of his sister. He falls in love with the owner's daughter, who is engaged, and they go down the rabbit hole of other mysteries. It's a good mystery drama with some romance, so you'll learn lots of investigatory vocabulary.
2. Las chicas del cable (The Cable Girls) 
Las Chicas del Cable takes place in Spain the early 1920s, and it's about a group of girls who work for a phone company and operate the phone lines. They are also pioneering waves of feminism with having jobs and having more independence from their families and men. It's a lot of romance, drama, and mysteries again, so you'll attain some of that vocabulary, but it's just an enjoyable show to watch.
3. Velvet
I was obsessed with this show because it involved a seamstress and the heir of a fashion empire in the 1950s Spain. It's like a classic "rags to riches" story as she encounters lots of twists and turns along the way. The heir's family tries to keep him away from the seamstress because they're of different classes, but love keeps pulling them back together. And Miguel Ángel Silvestre (who plays in Sense8) is a hottie! What other reason do you need?
4. Tiempos de guerra (Morrocco: Love in Times of War)
In the 1920s in Morocco, Spain was involved in the Rif War. Many high-class ladies sailed to Morocco to nurse the sick and wounded soldiers. The nurses fall in and out of love and deal with the fact that they may lose them in battle. If you're looking to learn more vocabulary in the medical field and war, here's your chance!
5. Elite
Here's a more modern day show that is set in Spain, but lots of drama and romance is still involved. Three middle-class students earn scholarships at a private school with rich kids, and they must overcome their differences. One of the main characters dies, and the scenes go back and forth from the investigation to the story that led to the death.
6. El Ministerio del Tiempo
I'm still in the process of watching this show, but it takes place in Spain…in many different time periods. Three agents from different eras go through time-traveling doors to prevent people from changing Spain's history. It's challenging to watch because of the different time periods, accents, and contexts, but it's an opportunity to grow your vocabulary.
7. La esclava blanca
The show takes place in Colombia in the 1800s. Victoria's parents were murdered when she was a baby, and a family of slaves saved her and raised her as their own. The man that murdered her family finds out that she is alive and goes after her, but a priest sends Victoria to Spain (when she is 12) just in time. Victoria goes back to Spain (when she is in her 20's) to reunite with her family and learn more about how her parents die. You'll learn a lot of vocabulary about ranching and farming, and it's tough to watch at times, but there are lots of different accents you can pick up on along the way.
8. La casa de las flores
This is a bit of a dark comedy set in modern times in Mexico. It starts off with the death of a mistress and then a lot of crazy events spiral out of control with each member of the family. It addresses issues related to drugs and LGBTQ.
9. Ingobernable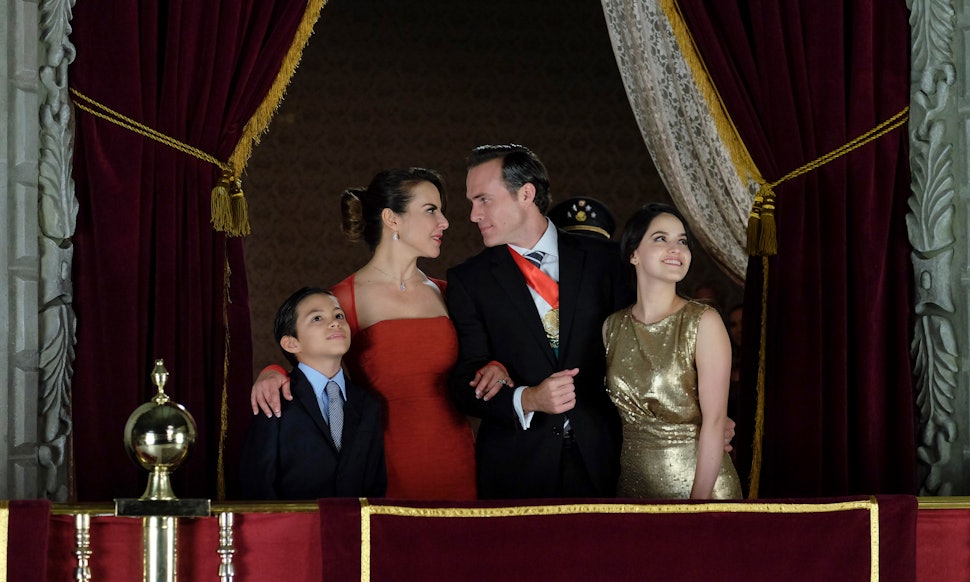 Ingoberable takes place in Mexico in modern times, and it's about the First Lady of Mexico leaving her husband, the President. She leaves for political and relationship reasons, and it doesn't end well for her husband. She must do everything in her power to learn the truth and prove her innocence. It's definitely a dramatic thriller!
10. Juana Inés
An intelligent young woman joins the convent to pursue her studies in Mexico in the 1600s. It's loosely based on the story of the real woman. It's a good way to gain some political and religious vocabulary, and most of the actors have an easy accent to follow. I will warn you that the show does get a little strange at times, but it's still entertaining.
Okay, so I'm a little biased toward romance and drama, but hey, there's some mystery and politics thrown in here too. I highly encourage you to dive in and watch some Spanish shows! I also started watching Edha, which takes place in Argentina, but it's quite challenging! The main goal is to get the gist of what's happening in context, and over time (with some learning along the way), you'll get the hang of it.
Any other shows you recommend to watch in Spanish? Thanks for reading!